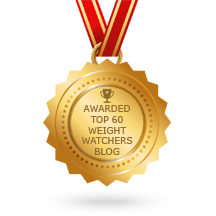 Hello All,
I was ranked #18 on this "awards" site. I have concerns. See the note below.
*** I removed the
link
**** due to click bait at the site.
Look at the list, but don't click on the list at the other site.
Just google the blogger you find interesting.*****
NOTE:
0. The site itself is a big redirect to a "reader". All the nopes. Look but don't click (google)
1.The linked site has many errors in the bios.
2. Fact check to see if the bloggers are still reaching their goals or who they say they are.
3. Photoshop is used in several cases. Fakers. Several. Keep your eyes wide open.
4. High clicks don't always mean factual blogging.
5. Be weary of commercial bloggers, there are great ones and fake ones.
Choose who you follow and why very carefully. Surround yourself with real folks who are blogging about real results. What did and didn't work. Who aren't shilling expensive products.
Long term weight maintenance is sustainable. Don't let media or anyone else tell you it's not.
There are lots of folks who maintain their weight loss.
Yes, lots do not. I did not for 40 years. I never stopped trying.
6 years, 10 months
6 years, 10 months weight maintenance
I was ranked 18 on this website. The name on the badge is funny because regular readers know how much I kept myself stuck by staying counting WW points.
Moderating the junk food at WW kept me stuck for many years. I can't recommend WW due to the marketing of processed foods, the fruit is free but for me, I got really sick binge eating and got high glucose readings from this plan.
Please, if you are counting points, calories or macros please grab a glucose meter and check fasting and 2 hour post at home glucose readings. Save yourself from a preventable disease.
Luckily, I broke free of the WW mentality a few months from being diagnosed as a pre-diabetic. . Eating low points bars and WW enchiladas almost had me very sick.
I kept myself stuck for many years.
Paleo, LCHF, Keto and fasting and abstaining are much better tools for me. For weight maintenance, disease free living, for not binge eating.
Oh me. Anyway, when I consider not blogging, ranking 18 out of 60 means there is relative content on my blog. I'll keep going. I've only been maintaining 6 years and 10 months now. I've got another 34 years or so to go.
Weight gain post menopausal is common, however not that normal. Don't buy into it. Find your real food tools, bloggers, recipes, habits, and behaviors. Tough to do in this process food driven world, I know.
Here's why I blog: I want people to know as it relates to me and long term Weight Maintenance
Here's what works for me:
1. Weight Maintenance is sustainable (Long term blogging buddies who maintain)
2. Abstaining from binge food is most important (Barbara Berkeley, MD and Gretchen Rubin)
3. Cooking at home will save your finances (Thank you Nom Nom Paleo)
4. Paleo is sustainable (Thank you Robb Wolf and Melissa Hartwig))
5. Modified AIP is sustainable (Thank you Mickie Trescott)
6. LCHF is sustainable (Thank you Low Carb USA and The Low Carb Dietician)
7. Keto is a great tool (Thank you Keto Forums)
8. Time Restricted Eating Windows/ Intermittent Fasting is a great tool (Thank you Dr. Fung and Dr Panda)
Please, if you are searching for weight maintenance, you can find it, but not without a lot of tools. Find what works best. Find Weight Main Don't follow the fakers.
It's a long haul and long term maintenance takes work by year, month, week, day, and even by hour.
What didn't work in the past
1. Following bloggers who were gaining and giving advice- not just WW, but Paleo, LCHF, Keto.
2. Moderating the candy bars at WW meetings (HEY MAN, only 2 points, eat up)
3. Eating out a slice of pizza or a WW enchilada tray because I was busy
4. Not seeing how I look, feel and perform- and thinking grains were healthy. I got so sick
5. Dairy. It doesn't work for me post Hashimoto's disease.
6. Low fat, high carb. Grains made me fat. As in morbidly obese
7. Eating high carb kept me from using my own body fat to become lean. Truth!
8. Eating frequently kept my blood glucose super high
Please, choose who you follow very, very carefully. Weight Maintenance is possible for those who seek it. I'm not saying it's easy, but it is possible. If you say it's not, then it won't be. So choose your tribe carefully. Choose your thoughts carefully, too.
Onward.